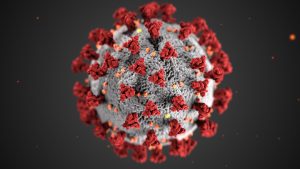 Safety and health is of the utmost importance to us. This page provides the latest information and resources.
CTA COVID-19 Forum:
If you are able to provide assistance to others in the industry or need assistance from the trucking industry, please email us at membership@caltrux.org.
View Current Forum Listings
---
Impact on Scheduled CTA Events:
We have postponed, cancelled, or rescheduled various events.
More Information
New State Updates
Industry-Specific Guidance for Reopening
The California Department of Public Health and Cal/OSHA released industry-specific guidance, which is advisory in nature but may result in complaints and/or litigation if not adhered to. Cal/OSHA may formalize this guidance in the future through rulemaking, so we recommend businesses prepare to meet these guidelines as they would any Cal/OSHA regulation.
The Logistics and Warehouse Guidance outlines protocols to be included in the company's worksite-specific written plan, such as cleaning delivery vehicles and equipment before and after delivery, providing sanitation materials during deliveries, identifying alternative restroom locations on routes, inspecting deliveries and performing disinfection measures where appropriate prior to storing goods in warehouses and facilities, providing working time for workers to implement cleaning practices before and after shifts, minimizing transaction time between warehouse employees and transportation personnel, staggering shifts and breaks, and installing spacial barriers and visual markers to assist with physical distancing. Businesses must provide employee training that covers CDC guidelines, self-screenings at home, hand washing, physical distancing and other protective measures. Additionally, businesses must regularly evaluate the worksite for compliance with the plan and document and correct any deficiencies.
Review the Logistics and Warehouse General Checklist for an summary of the requirements. Please review the full Logistics and Warehouse Guidance closely to ensure compliance.
Complex Vehicle Registration Renewals, PYR and Med Certs Through DMV's Virtual Field Office
The DMV announced it has expanded the list of transactions that can be completed through its online Virtual Field Office. Available transactions now include:
Customers with pending virtual transactions can check the status online.
DMV Extends All Temporary Driving Permits
The DMV extended driver license permits and commercial learner's permits expiring during the COVID-19 pandemic due to the current suspension of behind-the-wheel driving tests. Driver license permits expiring between March and June 30, 2020 are extended six months or to a date 24 months from the date of application, whichever is earlier. Commercial learner's permits expiring between March and June 2020 are now valid through June 30, 2020. The extensions require no individual action on the part of drivers. | Learn more
New Flexibility for MCPs, Medical Certificates
DMV allows online MER/MEC filing, waives late fees, delays registration requirements and extends permits and IDs. | Learn More
DMV Extension for Expiring CDLs
The new statement from the DMV provides that, "all commercial driver licenses, endorsements, and certificates expiring between March and June 2020 are now valid through June 30, 2020...however, the extension does not include medical certificates for commercial drivers, which requires additional administrative actions scheduled in the near future." The DMV has alerted California law enforcement of the extensions. | Read News Release
New Federal/Canada Updates
Operation of Intermodal Equipment with Expired Annual Inspection Decals – Waiver
FMCSA grants a waiver to the Intermodal Association of North America (IANA), on behalf of intermodal equipment providers (IEPs) and motor carriers operating intermodal chassis, from the requirements of 49 CFR 396.17(c) to allow the operation of intermodal chassis with annual inspection decals (or similar documentation) that show an expiration date of March 31, 2020, or later. This waiver is effective June 1, 2020 and, unless otherwise extended, expires either on September 1, 2020, or upon the revocation of the President's declaration of national emergency under 42 U.S.C. §5191(b) concerning the COVID-19 public health emergency, whichever is sooner. | Learn more
FMCSA Extends COVID-19 Hours of Service Waiver
In an emergency declaration issued 5/13/20, FMCSA declared "that a national emergency continues to exist that warrants extension of Emergency Declaration No. 2020-002 issued on March 13, 2020, expanded on March 18, 2020, and extended and further expanded on April 8, 2020. This extension continues the exemption granted from Parts 390 through 399 of the Federal Motor Carrier Safety Regulations (FMCSRs) for the fifty States and the District of Columbia. This Declaration extends the exemption through June 14, 2020."
CDC Guidance for Long-Haul Truckers
The CDC released guidance on how long-haul truck drivers can stay healthy and help slow the spread of COVID-19 while on the road
Commercial Routing Assistance (CRA) Tool
The Cybersecurity and Infrastructure Security Agency (CISA) and Idaho National Laboratory (INL) have deployed a resource for truckers and other commercial drivers in the U.S. to understand restrictions that they might encounter as they travel across the country. The Commercial Routing Assistance (CRA) tool merges coordinated and vetted data streams, plots multiple automated or custom routing options, and visualizes the wide variety of state regulations and actions that a driver would encounter along a route. | https://cra.inl.gov
CARES ACT Assistance for Small Businesses
The Paycheck Protection Program (PPP) established by the CARES Act, is implemented by the Small Business Administration (SBA). This program provides small businesses with funds to pay up to 8 weeks of payroll costs including benefits. Funds can also be used to pay interest on mortgages, rent, and utilities. Businesses with <500 employees and otherwise meeting the SBA's qualifications are eligible to apply through approved lenders. The PPP allows:
A maximum loan amount of 2.5x the average monthly payroll costs, not to exceed $10 million.
6 month deferred payment, 0.50% fixed interest, 2-year term.
Conditional loan forgiveness for payroll costs, certain business expenses spent in first 8 weeks after loan origination date.

At least 75% of the forgiven amount must be for payroll costs.
Number of Staff: Your loan forgiveness will be reduced if you decrease your full-time employee headcount.
 Level of Payroll: Your loan forgiveness will also be reduced if you decrease salaries and wages by more than 25% for any employee that made less than $100,000 annualized in 2019.
Re-Hiring: You have until June 30, 2020 to restore your full-time employment and salary levels for any changes made between February 15, 2020 and April 26, 2020.

Other conditions apply. Work with your lender and accounting/tax professionals. View the most recent version of the PPP loan application.
For a program overview, information for borrowers and more details on the program rules, visit the Department of Treasury's website.
Truck Drivers Crossing Border Into Canada Must Wear Face Mask
The Public Health Agency of Canada has advised that all essential workers crossing the Canada-U.S. border must wear a non-medical mask or face covering. Truck drivers, being essential workers, must comply with the new policy but will not be turned away from entering into Canada. The Canada Border Services Agency, which has been directed to implement the face-mask policy, will attempt to provide drivers with a mask should they not have one. | Read More
IRS issues Warning about Coronavirus-related Scams
The Internal Revenue Service urges taxpayers to be on the lookout for a surge of calls and email phishing attempts about the Coronavirus, or COVID-19. These contacts can lead to tax-related fraud and identity theft. If you have received unsolicited emails, text messages or social media attempts to gather information that appear to purport to be from either the IRS or an organization closely linked to the IRS, please forward it to phishing@irs.gov. | Learn More 

Temporary Relief for Companies Transporting Hand Sanitizer
PHMSA issued a temporary relief notice for companies shipping hand sanitizer. The temporary relief is to help facilitate the increased availability of sanitation products during this public health emergency. The current relief applies to hand sanitizer products meeting certain specifications and shipped by highway only. | Read Notice
TSA flexibility for Expiring Threat Assessments for Hazmat Endorsement Holders
States may give an extension of up to 180 days for HMEs that expire after March 1. There is a request pending with the California DMV to extend the expiration date for expiring hazmat endorsements. | Read TSA FAQ | Read Federal Register Notice 
Equipment & Supplies Coordination
As the trucking industry remains an essential workforce, out on the roads keeping vital goods moving throughout the nation, many drivers and employees are facing their own shortage of masks, disinfectant spray and other supplies to help protect themselves from exposure to COVID-19.
At CTA, we want to do what we can to connect members with the equipment they need to stay safe. To help facilitate this process, CTA is assembling a list of members in need of supplies and a list of organizations that have extra supplies for sale or donation. If you fall into either group, please review the appropriate tab below and email Taylor Collison at tcollison@caltrux.org the following details.
Please be advised that this service is for informational purposes only. Individuals/companies using this service assume responsibility for validating suppliers, buyers, equipment types and cost. CTA is not responsible for any costs, liabilities, claims, damages and expenses of any kind and character, as incurred, resulting from or relating to or arising out of the inaccuracy, non-fulfillment or breach of any representation, warranty, covenant or agreement made by respective parties.
American Logistics Aid Network
American Logistics Aid Network (ALAN) is an industry-wide organization that exists to provide supply chain assistance to disaster relief organizations (and other non-profits). Offer your equipment, donate, or volunteer your time. Learn more about ALAN
COVID-19 Forum
The forum allows CTA members and the community to post information regarding trucking job opportunities, equipment availability, and support needs. If you are able to provide assistance to others in the industry or need assistance from the trucking industry, please email us at membership@caltrux.org.
FEMA - Industry Liaison Program 
The Industry Liaison Program (ILP) establishes strategic relationships with suppliers and stakeholders; serves as an information provider for suppliers seeking to do business with FEMA; and connects suppliers with program offices in support of FEMA's mission.
FEMA - Transportation Programs
The FEMA Tender of Service Program allows FEMA to schedule and book transportation with pre-approved private sector Transportation Service Providers (TSPs). FEMA invites TSPs serving any mode of transportation (air, maritime, rail, or trucking) to register with the Program to become a FEMA-Approved TSP.