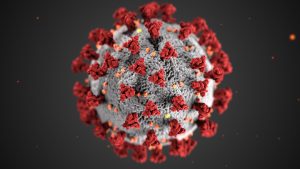 Safety and health is of the utmost importance to us. This page provides the latest information and resources on the COVID-19 situation.
CTA COVID-19 Forum: If you are able to provide assistance to others in the industry or need assistance from the trucking industry, please email us at membership@caltrux.org.
View Current Forum Listings
Impact of COVID-19 on Scheduled CTA Events
In accordance with the guidance provided by the Centers of Disease Control and Prevention (CDC) and the Governor's Executive Order, we have postponed, cancelled, or rescheduled various events.
Equipment & Supplies Coordination
As the trucking industry remains an essential workforce, out on the roads keeping vital goods moving throughout the nation, many drivers and employees are facing their own shortage of masks, disinfectant spray and other supplies to help protect themselves from exposure to COVID-19.
At CTA, we want to do what we can to connect members with the equipment they need to stay safe. To help facilitate this process, CTA is assembling a list of members in need of supplies and a list of organizations that have extra supplies for sale or donation. If you fall into either group, please review the appropriate tab below and email Taylor Collison at tcollison@caltrux.org the following details.
Instructions For Supply Requests
If you need supplies, email the following information to Taylor Collison at tcollison@caltrux.org.
Supply requested (If known, please specify quantity needed)

Masks

Please specify mask type(s) preference, if any

Disinfectant spray or wipes
Hand Sanitizer
Gloves
Other

Address for delivery
Contact person name, phone, email
Instructions If You Can Offer Supplies
Please be advised that this service is for informational purposes only. Individuals/companies using this service assume responsibility for validating suppliers, buyers, equipment types and cost. CTA is not responsible for any costs, liabilities, claims, damages and expenses of any kind and character, as incurred, resulting from or relating to or arising out of the inaccuracy, non-fulfillment or breach of any representation, warranty, covenant or agreement made by respective parties.
Trucking Industry Information
Resources for Businesses and Employers
General Information
American Logistics Aid Network
American Logistics Aid Network (ALAN) is an industry-wide organization that exists to provide supply chain assistance to disaster relief organizations (and other non-profits). Offer your equipment, donate, or volunteer your time. Learn more about ALAN
COVID-19 Forum
The forum allows CTA members and the community to post information regarding trucking job opportunities, equipment availability, and support needs. If you are able to provide assistance to others in the industry or need assistance from the trucking industry, please email us at membership@caltrux.org.
FEMA - Industry Liaison Program 
The Industry Liaison Program (ILP) establishes strategic relationships with suppliers and stakeholders; serves as an information provider for suppliers seeking to do business with FEMA; and connects suppliers with program offices in support of FEMA's mission.
FEMA - Transportation Programs
The FEMA Tender of Service Program allows FEMA to schedule and book transportation with pre-approved private sector Transportation Service Providers (TSPs). FEMA invites TSPs serving any mode of transportation (air, maritime, rail, or trucking) to register with the Program to become a FEMA-Approved TSP.