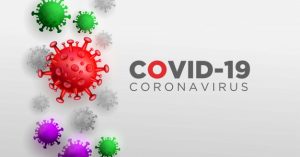 COVID-19 Illness Prevention Guide & Training Manual
The COVID-19 Emergency Temporary Standards are set to expire on December 31, 2022 and will be replaced with a permanent COVID-19 standard for two years starting January 1, 2023.
CTA partnered with PCS Safety Inc. to develop a COVID-19 Illness Prevention Guide designed specifically for the trucking industry. Protect your business, employees and customers! 
Federal Updates
The Federal Motor Carrier Safety Administration (FMCSA) did not renew its emergency declaration and hours of service waiver related to coronavirus pandemic.
The waiver provided regulatory relief to motor carriers or truck drivers who assisted with delivery of essential goods and services during the pandemic.
The waiver was extended multiple times since March 2020, but the FMCSA did not extend the waiver again.
State Updates
Expiring CDLs and CLPs

The California Department of Motor Vehicles (DMV) announced commercial driver's licenses and commercial leaner's permits expiring between March 2020 – February 2022 are automatically extended until February 28, 2022. The previous extension was set to expire on November 30, 2021. The extension will allow commercial drivers to continue transportation and delivery of essential products. However, unlike the previous extension, this extension does not apply to expired commercial driver medical certifications and drivers must maintain a valid medical certification. The extensions require no individual action on the part of drivers and CHP have been notified of the extensions. | Learn more
Complex Vehicle Registration Renewals, PYR and Med Certs Through DMV's Virtual Field Office
The DMV announced it has expanded the list of transactions that can be completed through its online Virtual Field Office. Available transactions now include:
Customers with pending virtual transactions can check the status online.