2023 Leadership Academy - November 1 & 2

Registration Information:
Pricing
Carrier Member Registration- $699
Allied Member Registration - $899 limited availability
Academy Location
CTA's Trucking Proud Insurance Agency / C3
404 Camino del Rio S #410
San Diego, CA 92108
Program Overview
Organizations have always needed effective leadership.  But, in today's virtual environments the need is more important than ever.  Leaders don't always come from the outside, in fact, some of the best CEOs often rise through the ranks, building their leadership skill as they go.
The CTA Leadership Academy was designed to provide the next generation of leaders with the skills needed to become the best leaders possible and to prepare them to serve their companies, communities, the industry, and their association in a more effective manner.
The Leadership Academy is for:
Individuals identified as future senior corporate executives.

Existing managers.

Strong entry level managers.

Individuals identified as potential future leaders.
The program, offered through an online meeting platform, offers the latest practical tools and techniques that will help participants unlock their leadership potential. Rising leaders are given the opportunity to learn, grow, and further develop their personal and professional leadership "tool box."  These skills and strategies provide them with increased confidence and self-assurance that enable them to enhance their leadership capability, not only in their organization, but in all aspects of life.
The program is open to CTA members only and it is limited to 30 participants to ensure that everyone has a meaningful and substantial experience.
Admission to the program will be made on a first come, first served basis. 
If you have any questions please contact CTA at (916) 373-3500 or membership@caltrux.org.
---
The Following Companies Participated in the 2022 Leadership Academy:

Alto Systems, Inc.
Apex Logistics
California Sierra Express, Inc.
Cheema Freightlines, LLC
Clean Energy
Cox Petroleum Transport
G3 Enterprises, Inc.
Hansen & Adkins Auto Transport, Inc.
KKW Trucking Inc.
Lamb Fuels, Inc.
Liberty Linehaul West, Inc.
Michels Pacific Energy, Inc.
2021 Leadership Academy Graduates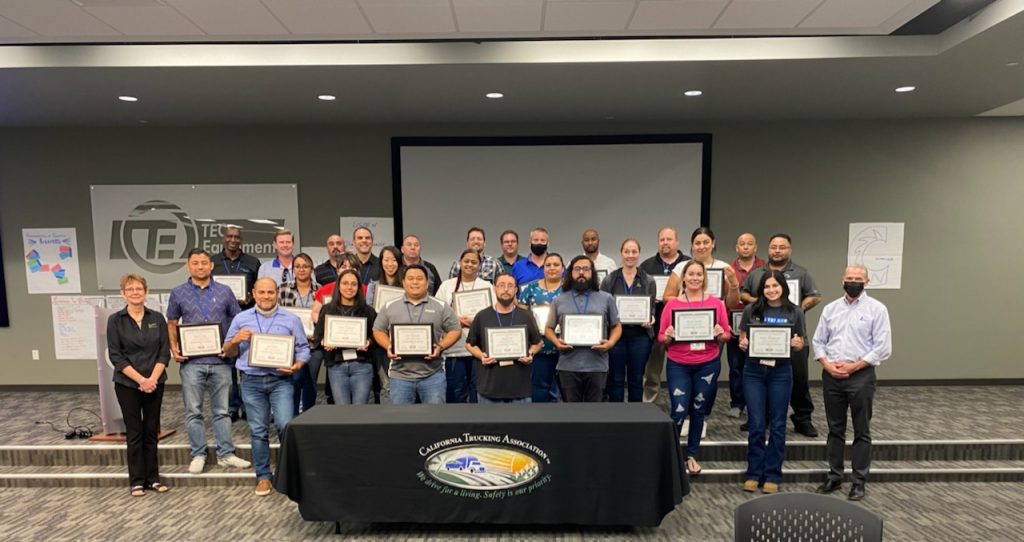 About Dr. Steven Swafford, IOM, Balance Warrior + CEO
Dr. Steve Swafford, IOM, Balance Warrior + CEO, has worked more than 30 years for and with corporations, non-profits, trade associations, family-owned businesses, and professional societies in areas of strategy, leadership development, communication, customer experience, and executive management. He brings a practical knowledge of strategy and executive leadership with past organizations such as the National Association of Home Builders (NAHB), Club Managers Association of America (CMAA), and American Subcontractors Association (ASA) where he most recently served as the executive director. He is active in California Society of Association Executives (CalSAE) and American Society of Association Executives (ASAE) leadership serving on the Board of Directors; past Membership Committee Chair; past Professional Development Committee Chair (aka Purple Cow Posse); Southern California Regional Council; University leadership advisor; and volunteer staff pastor. Steve is a Full-Time Practitioner Faculty for Pepperdine University's Graziadio Business School and a 15-year faculty member for the U.S. Chamber of Commerce's Institute of Management and serves on the Curriculum Committee for the U.S. Chamber of Commerce. A native of Kansas, Steve has a B.S. in journalism from Kansas State University; a M.Div. from Wesley Theological Seminary in Washington, DC; and an Ed.D. from Pepperdine University's School of Education & Psychology focusing on Strategic Organizational Change. Steve is co-founder of Leadership Outfitters, LLC with offices in Los Angeles, Washington, DC, Hartford, CT, Ft. Lauderdale, and Boston, MA.