Fleet Safety Awards Program
Safety Recognition Program
Honoring the outstanding men and women of trucking and the companies which exemplify the highest degree of professionalism and safety in the industry.
California Trucking Association is the leading association for the trucking industry and each year recognizes the state's ground-breaking safety programs and talented professionals. The Fleet Safety Awards honor companies developing and implementing superior safety and loss prevention programs through management commitment, employee involvement and program innovation.
An independent panel of judges, comprised of government agencies and safety professionals, reviews the self audit results that are provided by the participating companies.  The panel looks at how the company organizes its safety programs, as well as training, driver supervision, preventive maintenance, and the overall record of accident reduction.  A field audit is then performed by a safety professional to insure the accuracy of all winning entries.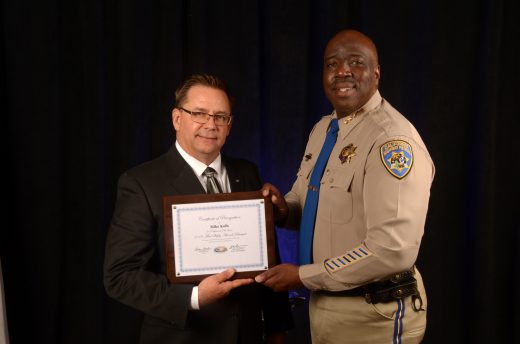 2019 Fleet Safety Professional of the Year
Mike Kolb, Reddaway Transportation
2020 Fleet Safety Applications
New Application Deadline: Friday, July 3, 2020
Fleet Safety Awards Banquet
New Date! Monday, August 3, 2020 
Registration Coming Soon!
6:00 pm Reception
7:00 pm Dinner and Ceremony
Location
Sheraton Grand Hotel
1230 J Street, Sacramento, CA, 95814
Reserve your room today!
$229 + tax/fees
Reservation deadline: Sunday, July 5, 2020
Sponsorship Opportunities
More information coming soon!
Demonstrate your organization's commitment to Safety Excellence by partnering with CTA through sponsorship of this program. Our members recognize successful partnerships and collaborations that work to improve trucking safety. Be recognized at this premier event alongside of Presidents, CEO's and Safety Professionals from California's Safest Fleets!