Greg Dubuque, Liberty Linehaul West, Inc.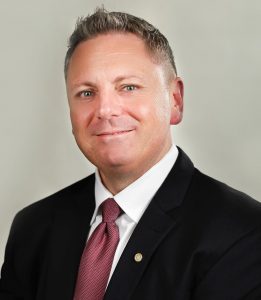 It is an honor to begin my tenure as your 2020 CTA President at such a pivotal time. A time where those who are active in our association will set the stage for years to come. Our theme for this year is "Bridging the Gap," with the purpose of pulling all segments of our industry together for the common good of trucking.
As I am writing this, we are preparing for our 66th Annual Membership Conference, January 23rd-25th at the US Grant in San Diego. Our goal is to be able to provide information you can take back to your company to help in your own decision making process. Our educational sessions include interactive panels on law, finance and new truck technology, just to name a few. Joining us will be ATA President/CEO Chris Spear and ATA Chairman Randy Guillot to discuss what is coming at us on Federal issues and where trucking stands as we move into this election year.
Over my 15+ years of being involved with CTA, I have prided myself in being an active volunteer. That all stemmed from the influence of leadership mostly made up of past presidents (each has a unique story which I have always been intrigued with) and those active in my local unit.
My company got involved in programs such as the CTA's Fleet Safety Contest and Driver of the Month, to see how our safety program and the quality of our drivers fared against others. Being a truck driver myself, I've hostled trucks and been a judge, while shaking the hands of thousands of other proud truck drivers competing at our Southern Truck Driving Championships. Over a short time, I grew into a more active role in our unit and attended several years of our California Trucking Day in Sacramento and our annual Call on Washington. All of this has provided me with a unique perspective to our industry and association.
We all have different reasons why we choose to involve our company, staff and ourselves in CTA. Each is unique and I respect that, however we all must be part of bridging the gap between trucking issues and our legislators. We have several challenges in store for 2020. Will there be Owner- Operators in our future? I certainly hope so as I was a one truck owner that chose to lease my truck onto the company which I now own.
I would have not gotten to where I am today if it wasn't for the experience I gained through those years. On the technology front, alternative fuel and zero emission truck technology is upon us, and trucking will embrace this change as long as it makes sense in our real world applications. We need to be present to let our concerns be known and addressed into future freight plans to mold the outcome in everyone's favor. On a Federal level, we need to be a part of changing Hours of Service rules for our drivers. The future of owner-operators, truck technology, and hours of service rules are just a few of the "heavy lifts" ongoing through this year and beyond.
Please make this the year to involve someone else from your company in CTA. I encourage you to send your next generation of operations, maintenance and safety professionals to California Trucking Day and especially, our NextGen program. Not only do we gain strength in numbers, we educate and motivate our future trucking leaders. Help us bridge that gap.
I take a great deal of pride in all aspects of the trucking industry – what we do, how we do it and who we touch along the way. Every one of our companies is unique. Though we are in the same business, we all have our own niche in what we do. If we have not met, I hope we will soon. I want to hear your story, your concerns. Chances are they are mine as well.