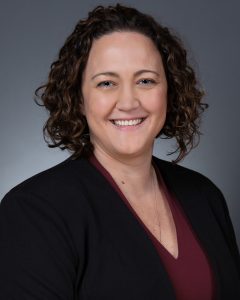 Devon Ades, Apex Logistics LLC.
Ever since I could remember I have been involved in the trucking industry and serving as the 2023 president for the California Trucking Association is an enormous honor. My father Denny Wyatt not only introduced me to the trucking industry as early as 5 years of age when I would tag along on deliveries, but he was also an active member of the CTA and served as president in 2010.
From an early age, I became familiar with the ins and outs of the trucking industry. At nine years old I would help answering phones, help wash trucks, pick up trash in the yard, etc. No job was too small and starting from these humble beginnings helped me appreciate every aspect of the industry.
By the time I was 14 I began working swing shifts as a shop clerk doing clerical work after school. After high school, I had a brief hiatus and moved to Arizona but couldn't stay away from trucking for long and returned to Southern California to work for Apex.
I began as a shop clerk and moved to the sales department, then on to finance and insurance registering. Like my father, I worked my way up and now serve as the Vice President of Apex Logistics, LLC. In my current role, I oversee operations, fuel procurement, licensing, compliance and a wide variety of issues that have allowed me to better understand and appreciate the work of CTA.
In the last few years, several policies, mandates and laws regulating registration, permitting, and nearly all other aspects of trucking have posed unique challenges for our industry. This is why I am proud to have been encouraged to be involved with the work of the association, serving as an active member of the San Bernardino / Riverside Unit, joining CTA policy committees, chairing Highway Policy Committee, attending the Annual Membership Conference and now serving as CTA's 68th president and third woman in this role.
The trucking industry is one of the last trades that people want to know about you, about your family and where they legitimately rejoice in the success of their peers. The fact that I have been asked by CTA's Board of Directors to serve as president shows how progressive and acceptable this industry is towards everyone. Despite starting in an industry that used to be predominantly comprised of men, I have never felt limited and always had the support and respect of my colleagues.
In the 30 years since I started, I have seen the progress of trucking and where the industry is headed. I look forward to continuing the work of former presidents to grow membership, while also joining our newest CEO, Eric Sauer in his transition to the future.