Recognize Someone with 50+ Years in the Industry
The Golden Jubilee Club membership grows every year, with these innovators of the industry gathering in honor of their collective achievements as trucking's long-standing leadership. Members of this distinguished group meet each year at CTA's Annual Membership Conference to honor the pioneers of our industry and to introduce new members of the Golden Jubilee Club.
Eligible candidates are either working with or retired from CTA member organizations and have served a minimum of 50 years in the trucking industry.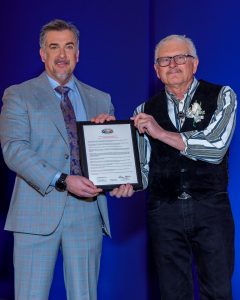 2022 Golden Jubilee Inductees