2021 Battle of the States Virtual Truck Driving Competition - July 31
Congratulations 2021 Battle of the States Winners!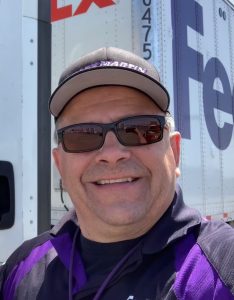 1st place ($500)
Gary Martin
FedEx Ground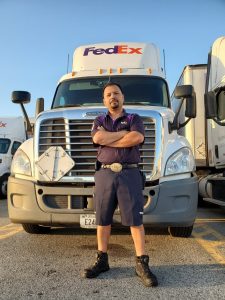 2nd Place ($250)
Jose Luis Perez, Jr.
FedEx Express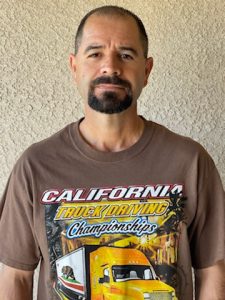 3rd Place ($100)
Francisco Lopez
FedEx Freight
National Battle of the States Qualifiers
Gary Martin, FedEx Ground
Jose Luis Perez, Jr., FedEx Express
Francisco Lopez, FedEx Freight
Juan Gomez, FedEx Freight
Mario Cardenas, FedEx Freight
Ramon Guzman Castro, FedEx Freight
Omar Osuna, T-Force Freight
Alvaro Aparicio, FedEx Express
Thank you to our Sponsors
Driver Recognition Program
The California Professional Truck Driving Championships are organized to recognize and promote safe driving and professionalism in the transportation industry. This competitive event is designed to give drivers a chance to test their job skills under standardized conditions using vehicles that are the tools of their trade.  Truck driving championships afford a safe, accurate check of the driver's ability to handle his/her unit in close quarters.
Two regional competitions are held within the state - North and South. The winners from each class of competition and region, come together to compete in the State Finals Competition.
The state finals winners will compete with other states' winners at the National Truck Driving Championships. The National Truck Driving Championships are held by ATA in various cities throughout the nation. The 2021 competition will be held August 11-14, 2021 at the Minneapolis Convention Center in Minneapolis, MN.
The CTA Truck Driving Championship Committee organizes this yearly event. A dedicated group of volunteers participate on the Committee and, along with more volunteers, facilitate and judge this annual competition. If you are interested on the Truck Driving Championships committee or want more information on the Truck Driving Championships, please contact us at (916) 373-3500.