2023 California Truck Driving Championships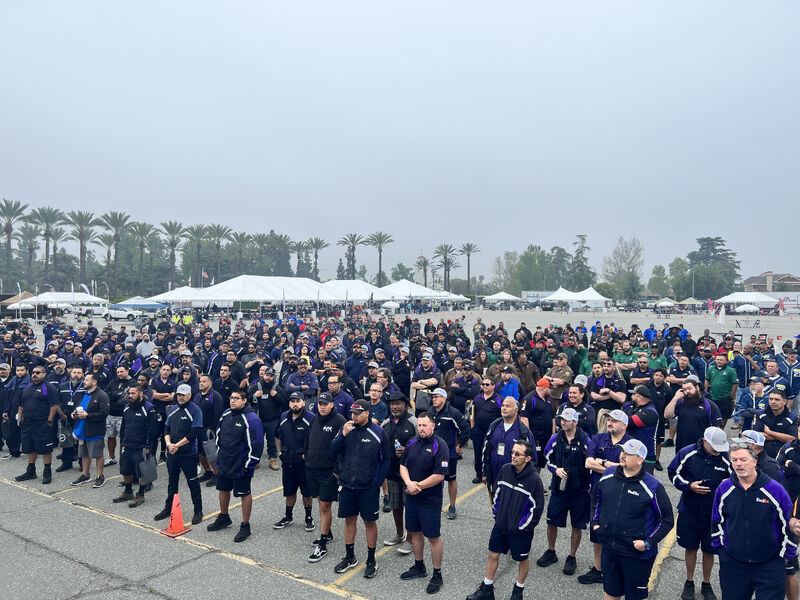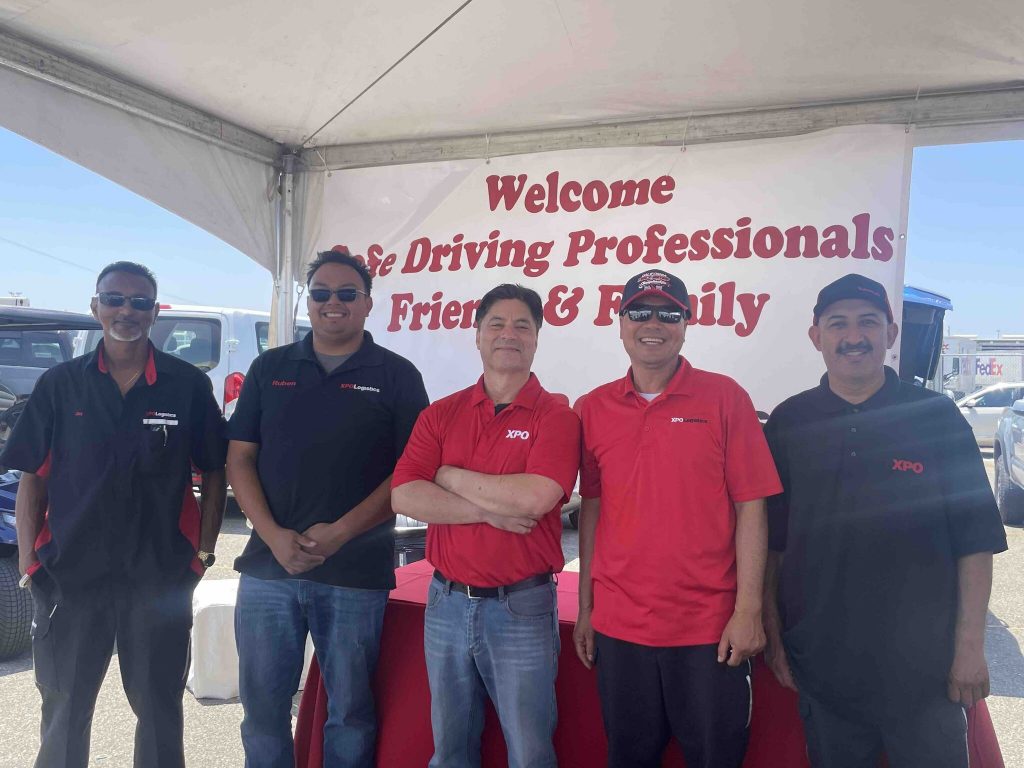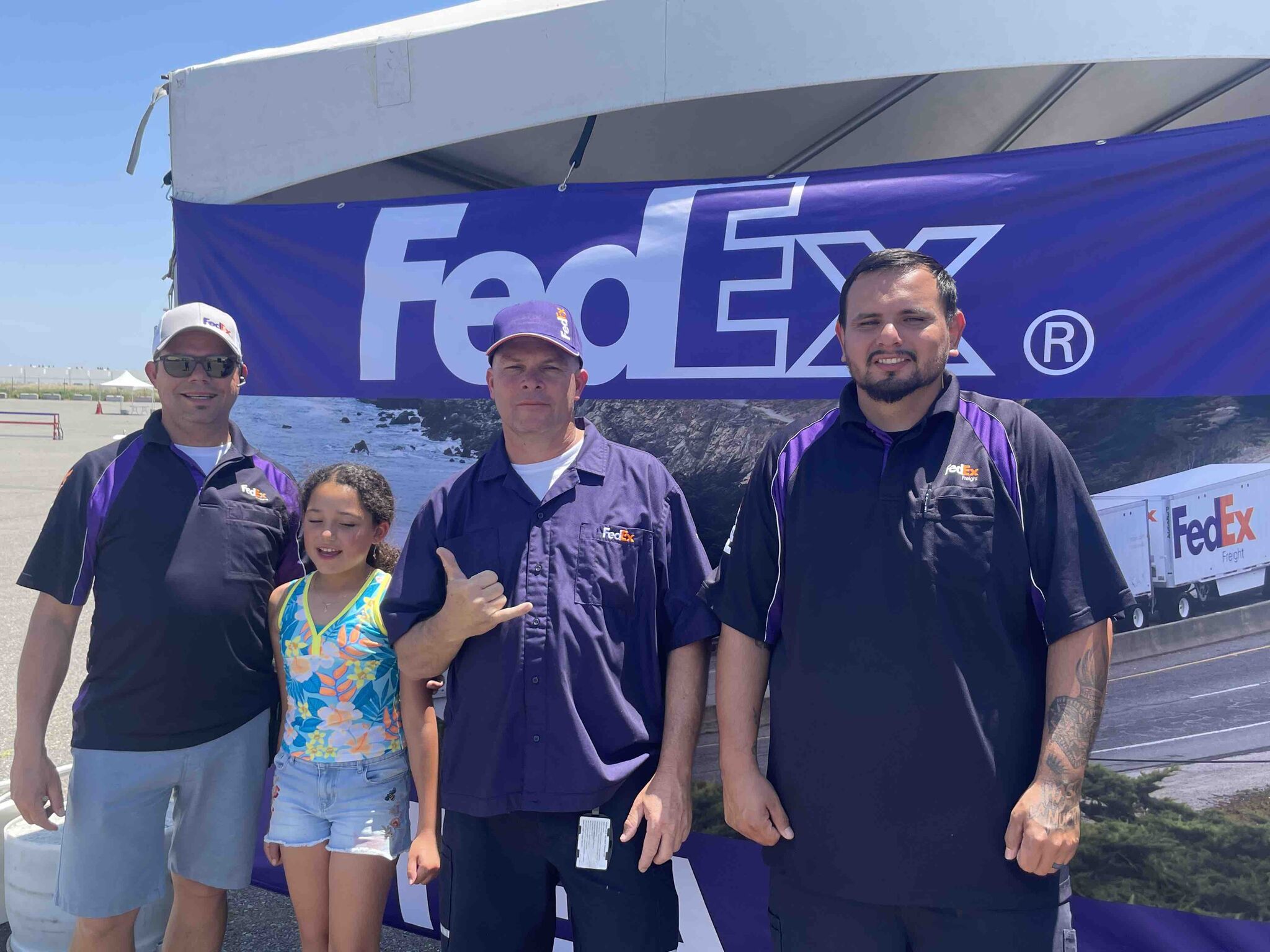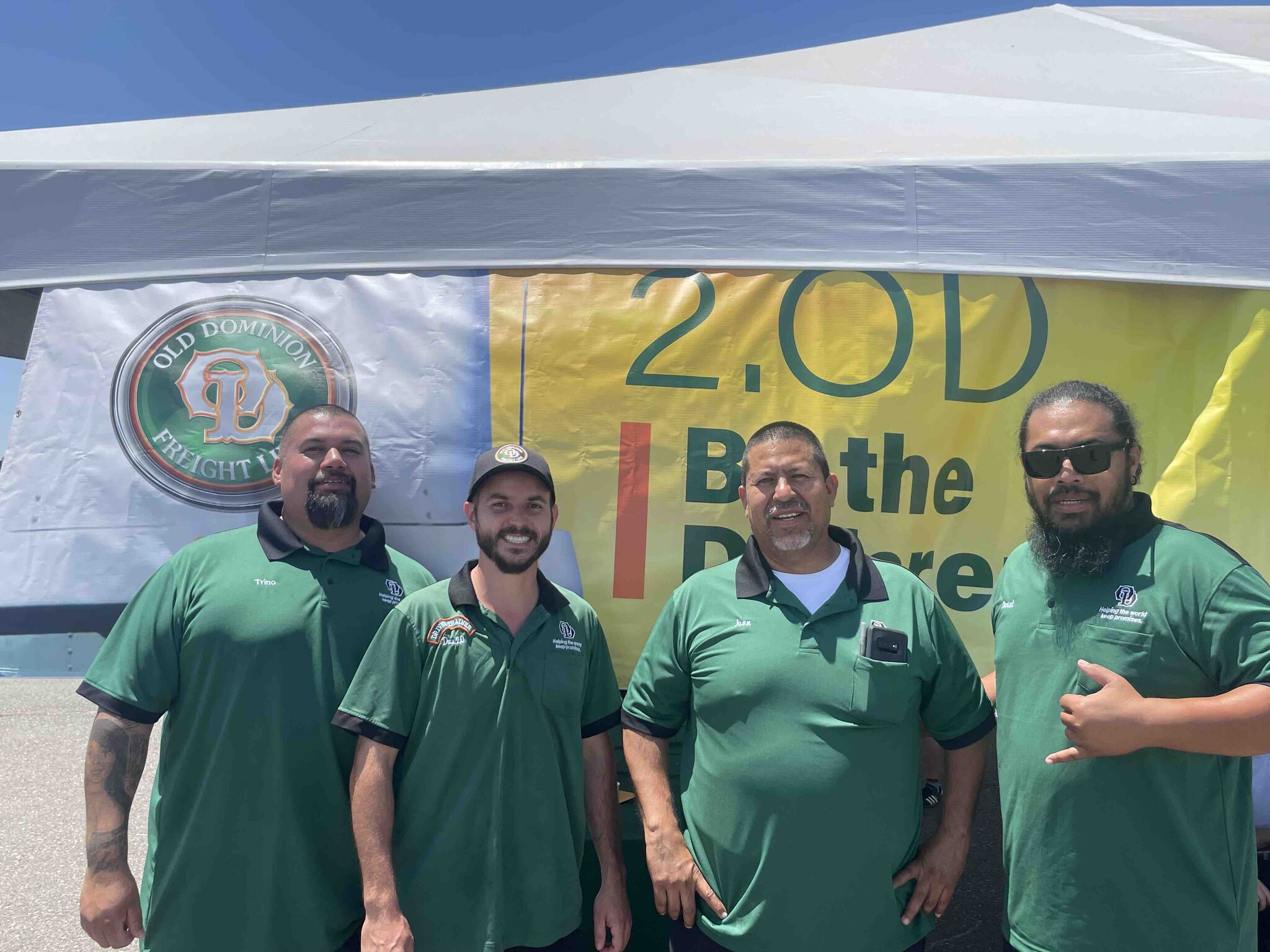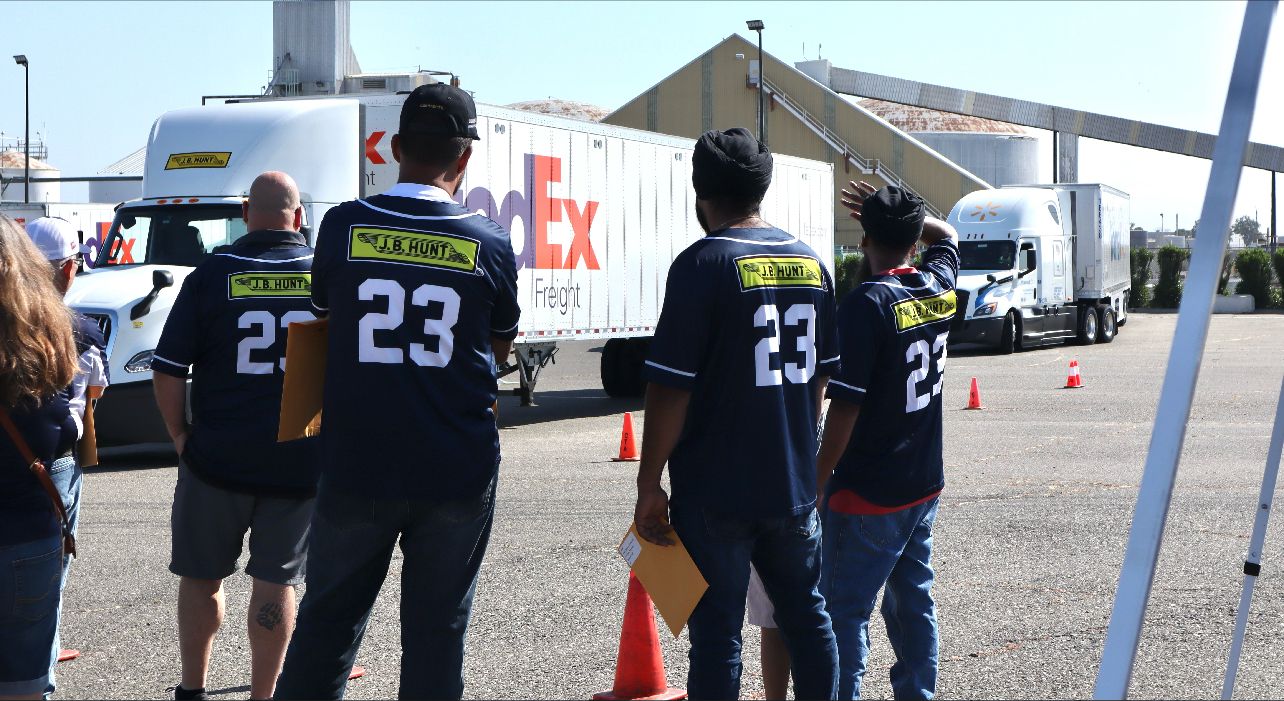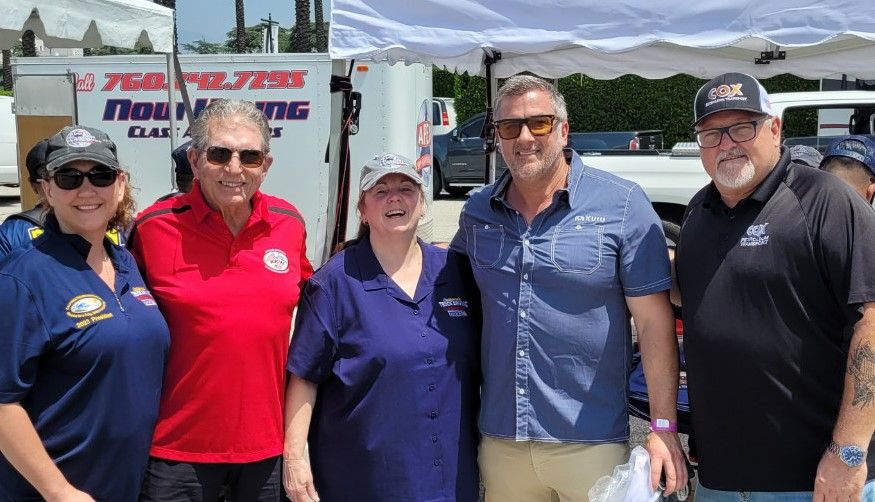 The California Truck Driving Championships, held last Sunday, June 4, witnessed an impressive display of skill, professionalism and precision as the state's finest truck drivers competed for the opportunity to represent the Golden State at the National Championships on August 16 -19.
After a fierce day of competition, the winners have emerged securing their spots at Nationals including Trino Moreno with Old Dominion Freight Line - who received first place in the four-axle division - took home the coveted 2023 Grand Champion Award.
These exceptional drivers will now represent California and compete against the nation's best in a bid to claim the national titles:
Category            Winner
Three-Axle         Alfonso Saavedra, XPO
Four-Axle           Trino Moreno, Old Dominion Freight Line
Five-Axle            Alfonso Pedregon,UPS
Flatbed               Johny Pearson, Martin Brower
Sleeper               Chris Graham, Walmart Transportation
Straight Truck    Ryan Ybarra, UPS
Tanker Truck      Sebastian Mora, Mulberry Motor Freight
Twins                  Alejandro Fonseca, UPS
Package Van      Jose Lopez, FexEx Ground
A complete list of all winners will be posted later in the week.
California Truck Driving Championships - Southern Regional Winners
3-Axle:
1st Juan Hernandez, ODFL
2nd Jesse Badillo, FedEx Express
3rd Laura Gallardo, UPS
4-Axle:
1st Daniel Leasau, ODFL
2nd Gabriel Baca, Dependable Highway Express
3rd Trino Moreno, ODFL
5-Axle:
1st Alfonso Pedregon, UPS
2nd Jose Ibarra, McLane
3rd Carlos Diaz Leal, McLane
Flatbed:
1st Gilbert Cotto, Yellow
2nd Louie Loera, McLane
3rd Johny Pearson, Martin Brower
Package Van:
1st Jose Lopez, FedEx Ground
2nd Michael Lorenzo, FedEx Ground
3rd Jaime Alfaro, FedEx Ground
Sleeper:
1st Luis Garcia, FedEx Ground
2nd Enrique Cervantes, J.B. Hunt Transport
3rd Mathew Aguirre, KKW Trucking
Straight Truck:
1st Ryan Ybarra, UPS
2nd Augie Lopez, FedEx Express
3rd Ruben Tinajero, XPO
Tanker:
1st Ryan Bustos, Downs Fuel Transport
2nd Ronald Barco, Cox Petroleum Transport
3rd Sebastian Mora, Mulberry Motor Freight
Twins:
1st Alejandro Fonseca, UPS
2nd Luis Garcia, FedEx Freight
3rd Michael Ogg, Titan Bulk Inc.
South
 Saturday, April 29, 2023
Santa Anita Park
285 W. Huntington Dr. Gate 1
Arcadia, CA 91007
Thank you to all who participated and came out to make this one of the largest Truck Driving Championships yet! 2023 Southern California TDC photos coming soon.
North/Finals
Northern Regional - Saturday, June 3, 2023
State Championships - Sunday, June 4, 2023
FedEx - West Sacramento
4075 Channel Dr.
West Sacramento, CA 95691
Contestants Must Check- In Between 6:00AM and 7:00AM
Drivers must bring current CDL with endorsements necessary to compete
Competition Begins at 8:00AM and is FREE to Spectators
The event should wrap up by 3:00 PM
No Public Food and Beverages Will Be Sold on Site, Feel Free to Bring an Ice Chest, However NO ALCOHOL is Allowed to Be Consumed at This Event
No skateboards, bicycles, or roller skates. No Drones, No Pets Allowed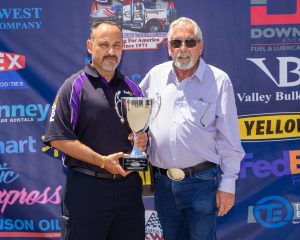 2022 Grand Champion
Artemio (Art) Trujillo - FedEx Freight
Driver Recognition Program
The California Professional Truck Driving Championships are organized to recognize and promote safe driving and professionalism in the transportation industry. This competitive event is designed to give drivers a chance to test their job skills under standardized conditions using vehicles that are the tools of their trade.  Truck driving championships afford a safe, accurate check of the driver's ability to handle his/her unit in close quarters.
Two regional competitions are held within the state - North and South. The winners from each class of competition and region, come together to compete in the State Finals Competition.
The state finals winners will compete with other states' winners at the National Truck Driving Championships. The National Truck Driving Championships are held by ATA in various cities throughout the nation. The 2023 competition will be held August 16-19, 2023 in Columbus, OH.
The CTA Truck Driving Championship Committee organizes this yearly event. A dedicated group of volunteers participate on the Committee and, along with more volunteers, facilitate and judge this annual competition.
If you are interested on the Truck Driving Championships committee or want more information on the Truck Driving Championships, please contact us at membership@caltrux.org or (916) 373-3500.
Thank you to our 2023 Sponsors