Find answers to the most frequently asked questions.
Posted May 5, 2020
By Heather Oneto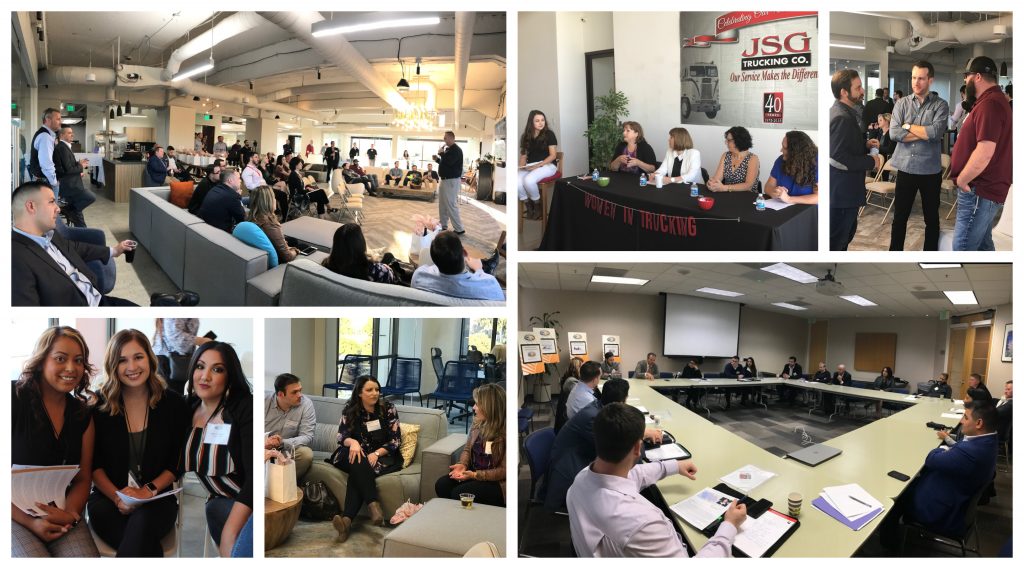 Photos from 2019 NextGen Events
Who is the CTA NextGen Program for?
The CTA NextGen Program is for young professional CTA members 18-40. Any NextGen employee at any CTA member company can participate in the NextGen Program.
Why was the NextGen Program created?
Young professional CTA members are the future of CTA and the industry, so the program was created to provide them access to education, networking, professional resources, and leadership opportunities.
Learn more about why the program in the NextGen Feature Article: Waiting In The Wings.
What is the NextGen Taskforce?
The NextGen Taskforce is a small group of NextGen members who steer and guide the program. The taskforce was created to make sure NextGen serves the needs of young professional members.
When did the NextGen Program start and what events have been held so far?
The NextGen Program was launched in early 2019 and the following events have been held so far:
January 2019
Launch Event: Social and Inspirational Speakers
February 2019
NextGen 101 Legislative Training
June 2019
CTA's First Women in Trucking Breakfast Panel
November 2019
Southern CA Women in Trucking Happy Hour and Panel
January 2020
NextGen Kick-off Event: Happy Hour and Leadership Panel
February 2020
NextGen 101 Political Training
What are the benefits of being involved in NextGen?
Building relationships with peers both professionally and personally
Expanding industry knowledge through access to educational and professional resources only available to CTA members
Developing leadership skills to achieve professional goals
Is there a cost to participate in NextGen?
No, there is no cost to participate. If your company is a member of CTA and you are 40 or under, you can participate in the program.
How do I or my employees get involved in the NextGen Program?
To get involved, make sure you are on the NextGen email list, so you can receive information on NextGen events and news. For questions and/or to be added to the list, contact us at (916) 373-3500 or membership@caltrux.org.
For more information on the program, visit the NextGen Program page.